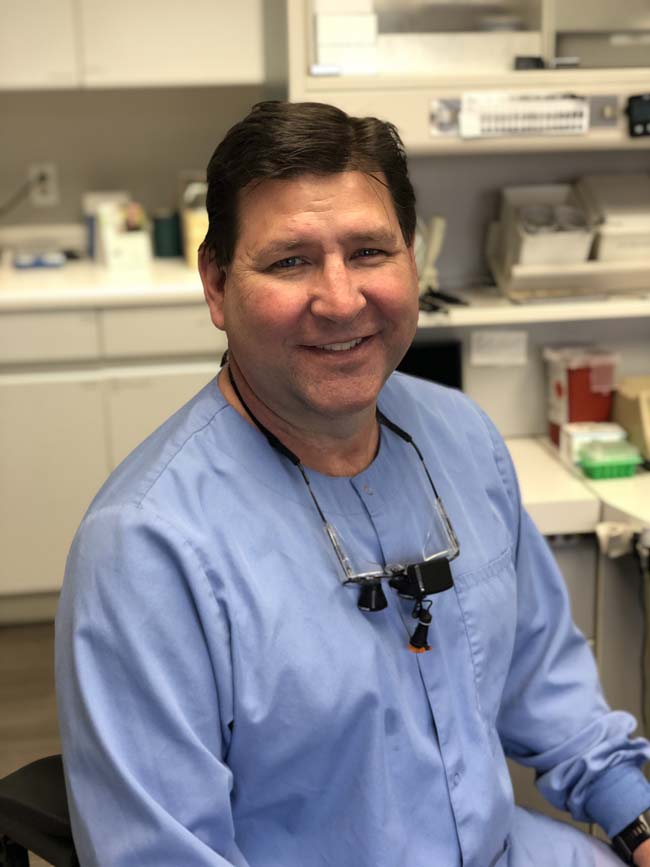 Dr. Keith Russell has been creating smiles since 1992. A graduate of Tufts University School of Dental Medicine and Bowdoin College, Dr. Keith is a proud 3rd generation dentist. Dr. Keith is passionate about providing outstanding dental care to his patients and providing a positive experience.
He is skilled in all aspects of restorative and cosmetic dentistry, including composite fillings, crown, bridge and implants and partners with outside specialists when necessary to provide additional care.
Dr. Keith enjoys everything outdoors, an avid sportsman since he was young, he enjoys being in the woods and on the water whenever possible. An exceptionally proud father to his 3 adult children, Taylor, Brianna and Devin, Dr. Keith lives in Falmouth with his wife Tracey and their two vizsla's.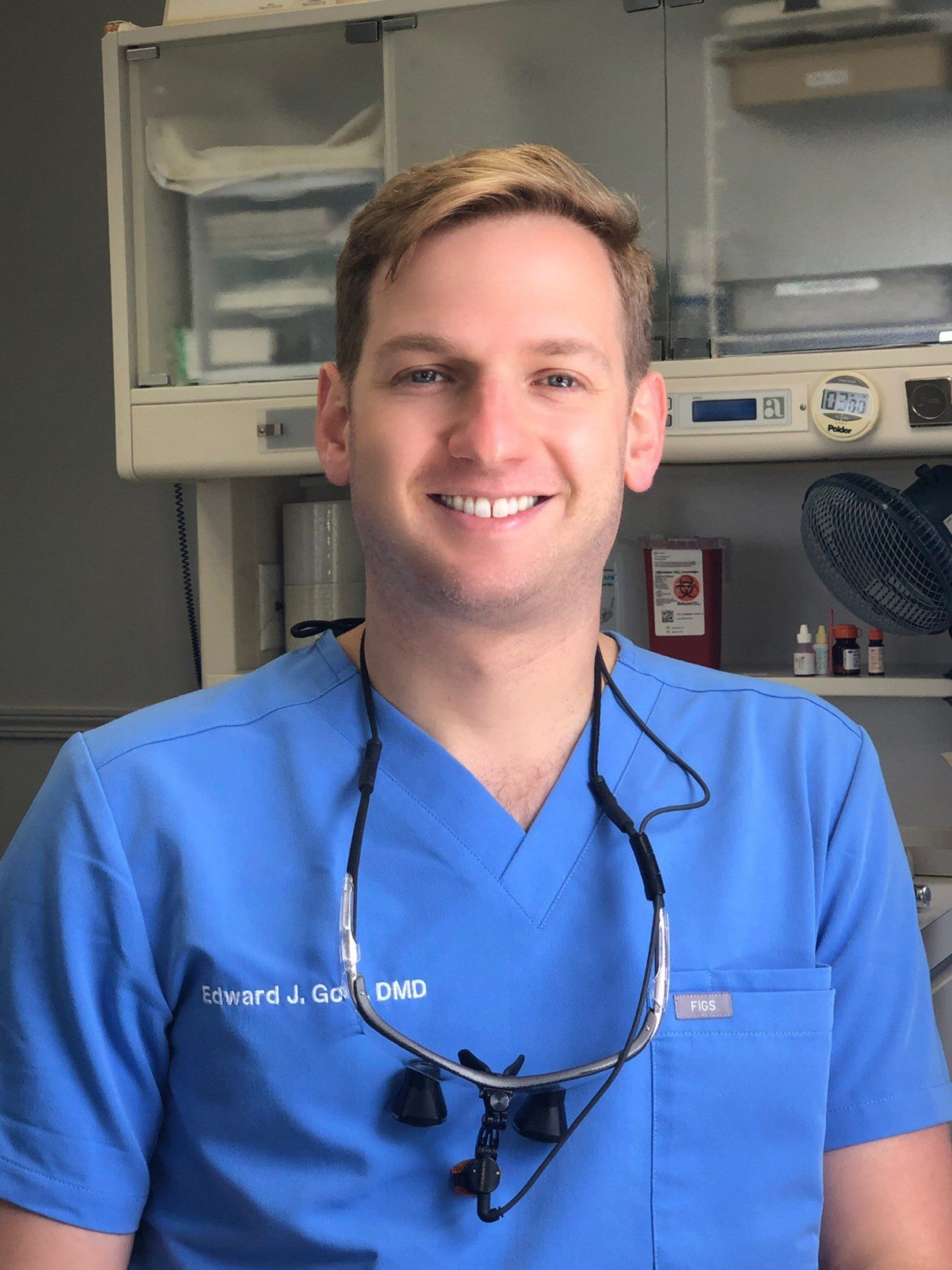 Dr. Edward Gold or "Ned" (as his family and friends know him) grew up in the Boston area, gaining his dental degree from Tufts University School of Dental Medicine. Dr. Gold completed his Advanced Education in General Dentistry through Tufts and Maine Medical Center. He is an avid cook and enjoys trying new cuisines when traveling. Dr. Gold enjoys exploring the outdoors and hopes to spend much of his free time hiking, swimming in the ocean, fishing, and camping now that he lives in Maine. He lives in Portland with his wife, 2 cats, and Shiba Inu.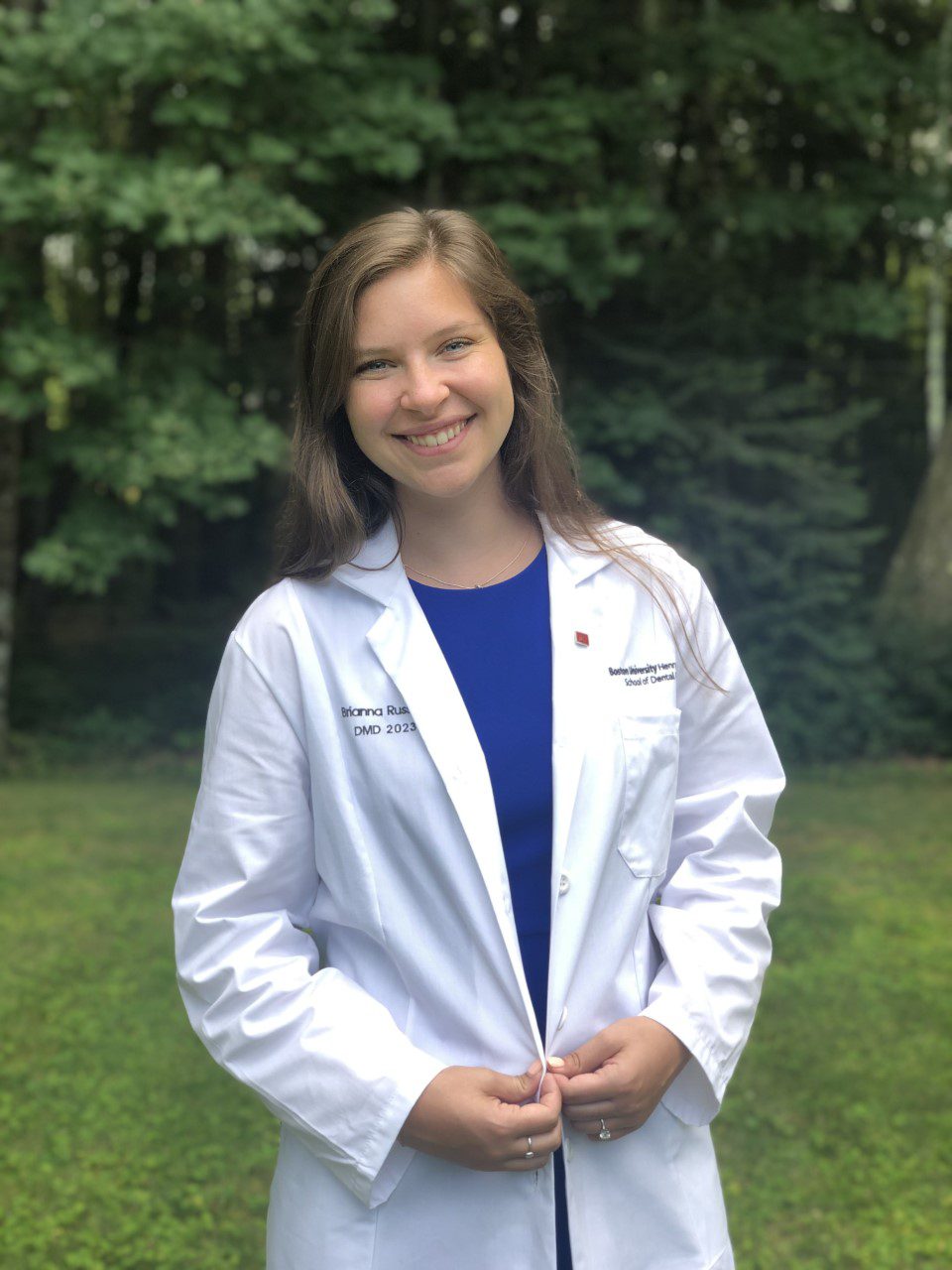 Brianna C. Russell will be joining Russell Family Dentistry in summer 2023 following her graduation from Boston University Henry M. Goldman School of Dental Medicine in May and will be the 4th generation Russell dentist to walk the halls at 495 Woodford Street. Brianna will marry her high school sweetheart Patrick Thornton, a US AirForce Pilot in September 2023 and will proudly become Brianna R. Thornton.  We look forward to having Brianna here providing outstanding dental care to new and existing patients.