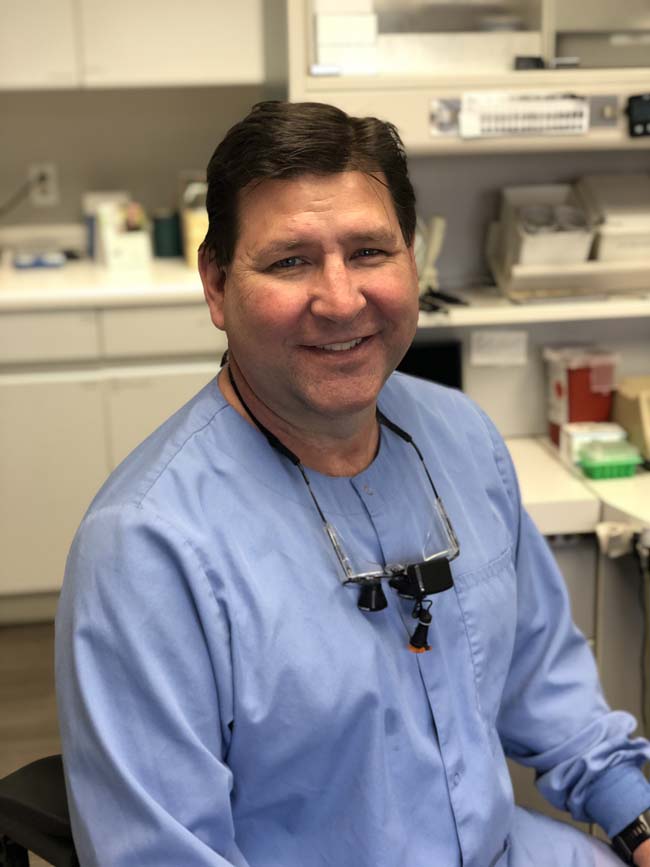 Dr. Keith Russell has been creating smiles since 1992. A graduate of Tufts University School of Dental Medicine and Bowdoin College, Dr. Keith is a proud 3rd generation dentist. Dr. Keith is passionate about providing outstanding dental care to his patients and providing a positive experience.
He is skilled in all aspects of restorative and cosmetic dentistry, including composite fillings, crown, bridge and implants and partners with outside specialists when necessary to provide additional care.
Dr. Keith enjoys everything outdoors, an avid sportsman since he was young, he enjoys being in the woods and on the water whenever possible. An exceptionally proud father to his 3 adult children, Taylor, Brianna and Devin, Dr. Keith lives in Falmouth with his wife Tracey and their two vizsla's.